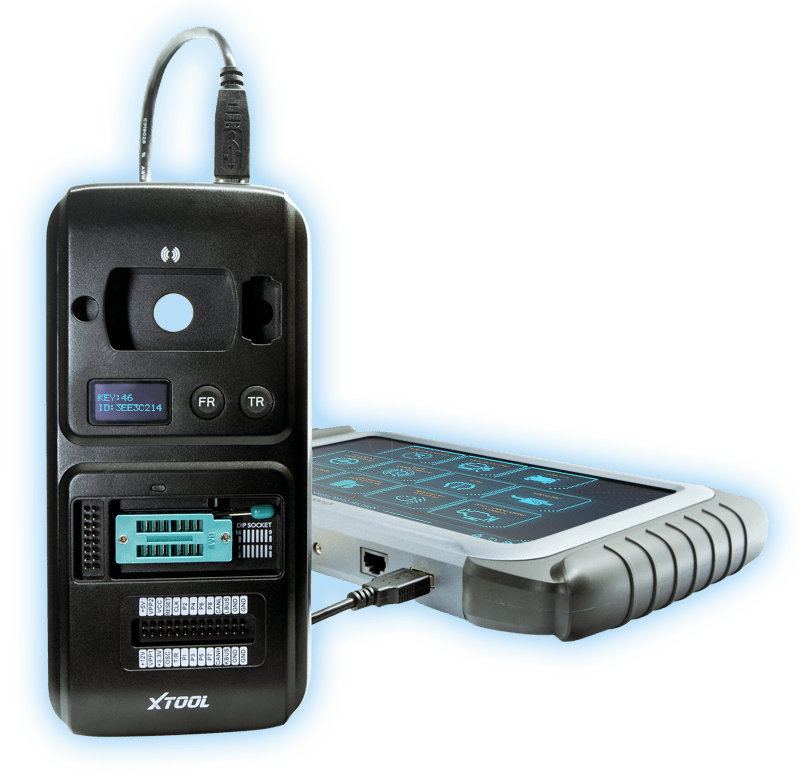 The KC501 is an advanced transponder chip and integrated circuit (EEPROM) programmer that works in perfect harmony with the AutoProPAD G2 Turbo. It quickly reads, identifies & writes programming data from keys and chips, including European makes and models. ​
​​​​Quickly add SOIC flashing and key/transponder pre-coding functionality for BMW and Mercedes-Benz to your arsenal. Read over 2,000 chip, component, and device types, including MBZ infrared. Read and write BIN files with ease, and ensure that if you ever find yourself in a situation where immobilizer data is inaccessible through the OBD port, you'll have a backup plan.​
Read and Write Transponder Chips​
Read Remote Frequencies
Pre-code Transponder Keys
Read and Write ECU/MCU via EEPROM
Read and Write Mercedes Infrared Keys
Supports PC Connection or Tablet
Read and Write MC9S12 Encrypted Chips
MQB Key Programming
Volkswagen/Audi 4th Generation 96-Bit Online
Volkswagen/Audi 5th IMMO Generation Online
BMW CAS1 through CAS3++ Key Programming
BMW EWS2, EWS3, EWS4 Key Programming
Land Rover Models 2015 and Newer
Can Use with KS-1 Device to emulate Toyota/Lexus
Bypass 16-minute wait for Toyota/Lexus/Scion All-Keys-Lost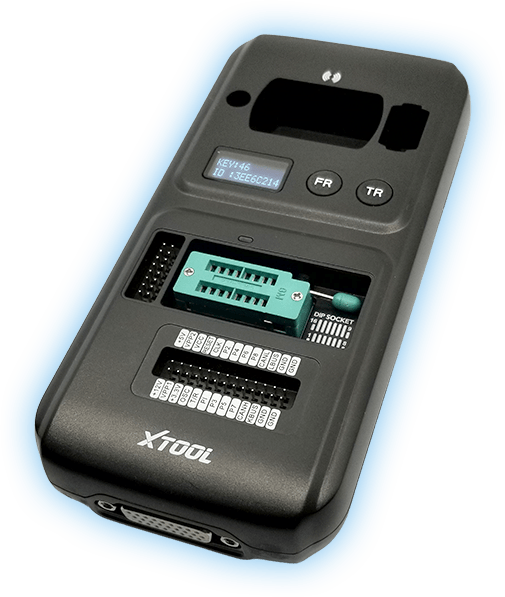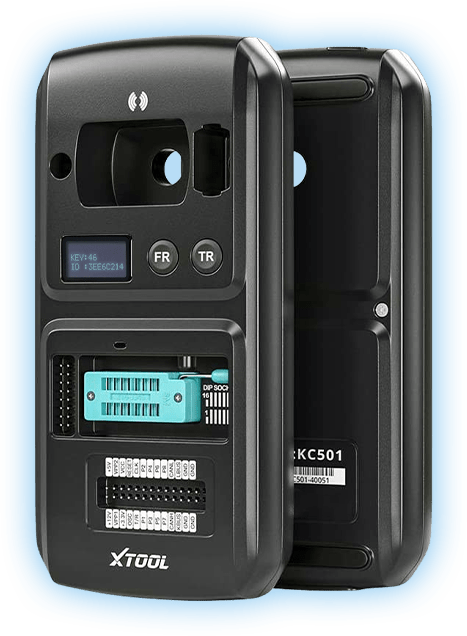 Display Screen: 320/480 dpi TFT Color Display
Working Temp: -50 Fahrenheit – 140 Fahrenheit
Power Supply: 12V DC
Weight: 0.7 Lbs
Working Voltage: 9V-18V
​Power Consumption: 2 Watts
Size: 7″ x 3.5″ x 1.25″
(1) Infrared Collector
(1) FQFP64 Board
(1) FQFP80 Board
(1) FQFP112 Board
(1) FQFP144 Board
​(1) FQFP176 Board
(1) Connecting Bracket
(1) IC Test Stand
(1) PCBA EEPROM
(1) IC Clip Cable
(1) Du Pont Cable
(1) XTA001 Cable
​(1) XTA00 2 Cable
(1) XTA00 3 Cable
(1) 26-Pin Ribbon Cable
(1) USB Type C Cable
(1) KC501
(1) USB Type B Cable
   (Connect to any USB outlet
   for power)
Upgrade your capabilities today!